Boiling Point: A COP26 Coalition Speaker Series
In this series of six one hour-long webinars you will have a chance to
learn the basics of international climate change politics and the
infamous COP, or "Conference of the Parties," ahead of the COP26,
scheduled to be held in Glasgow in November 2021.
Expert speakers will share their knowledge of the history and process of
the talks as well as the major issues and main players. You will learn
about the real "rules of the game" from activists, policy analysts and
journalists with years of experience working behind the scenes of major
summits.
The Boiling Point series will run weekly on Thursdays from 17th
September through 22nd October.
For more info and to register, see: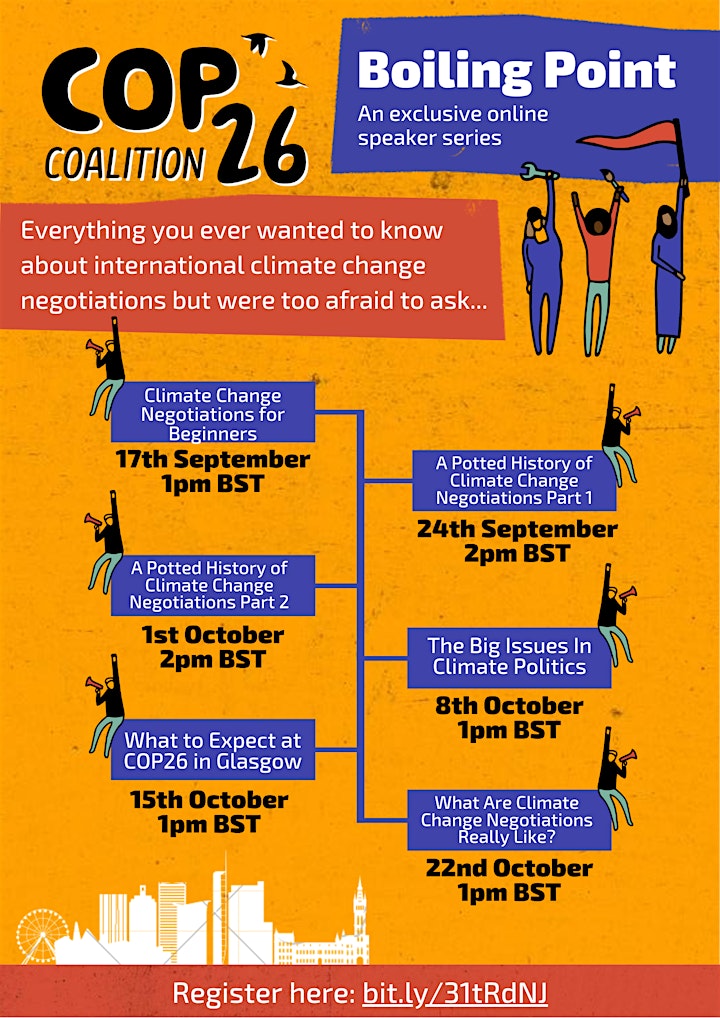 ---
---