This event has hardly been reported in the UK's mainstream media, apart from the report below, written by Alessio Perrone for The Independent on 12 August 2019:
https://www.independent.co.uk/news/world/asia/india-floods-death-toll-latest-kerala-karnataka-monsoon-climate-change-a9054586.html
At least 157 people died after the monsoon caused flooding and landslides in the Indian states of Kerala, Karnataka and Maharashtra, according to state authorities.
The water inundated more than a thousand villages and parts of a world heritage site, destroying bridges and causing dams to reach their full capacity.
Authorities cancelled train services in several flood-hit areas, while key highways and roads were damaged or cut off by the flood.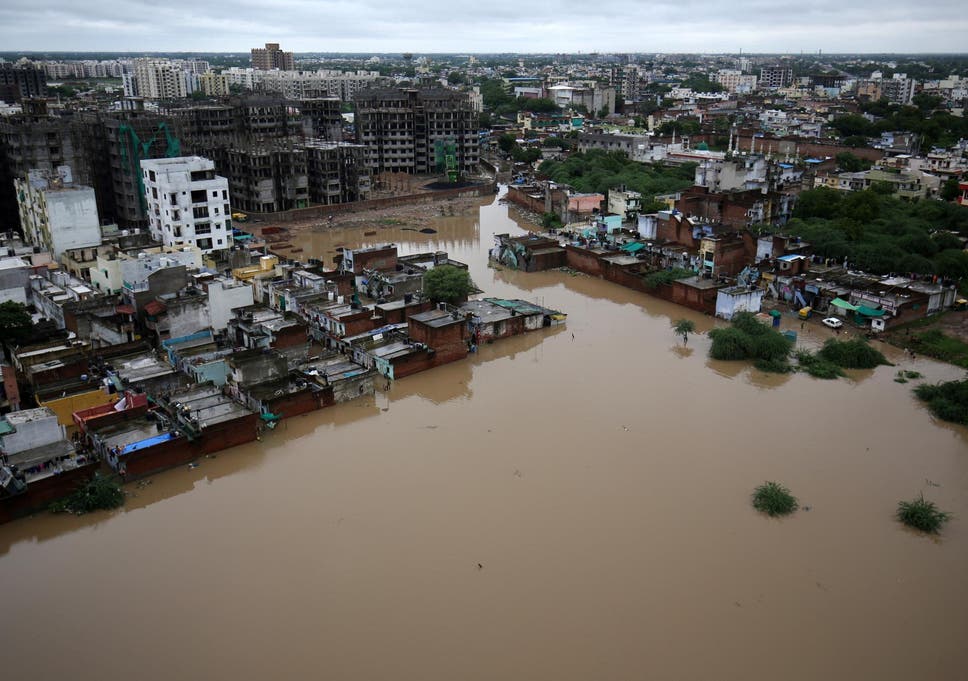 The monsoon, or summer rainy season, hits India, China and southeast Asia every year between June and September, affecting the lives of over a third of the world's population.
In India, it accounts for nearly 80 per cent of the year's rainfall, providing a lifeline for agriculture and drinking water stocks but also routinely bringing death and devastation.
"Mean rainfall is decreasing, but extreme events are becoming more intense," said Kieran Hunt, Research Scientist in Tropical Meteorology at the University of Reading.
"This is because as the climate warms, the atmosphere is able to hold more moisture," he said.
Mr Hunt cited the Kerala floods as an example: "The three worst floods in Kerala occurred in 1924, 2018, and 2019," he said. "In other words, a 1-in-100 years flood has occurred two years in a row."
"Irregular monsoon has become the new norm for India," Roxy Mathew Koll, a climate scientist at the Indian Institute of Tropical Meteorology, told The Independent.
"This year, the monsoon was severely deficit (35 per cent) during June, which was followed by heavy rain events in July and August.
"This is an emerging pattern for India's monsoon: increasing droughts intermittent with heavy rainfall events."
Mr Koll said that extreme rainfall events in India have tripled between 1950 and 2018, with many resulting in devastating floods. He put the damages at about US $3 billion (£2.5bn) per year.
While Karnataka, Kerala and Maharashtra have been the worst hit this year, several other states including Gujarat, Assam and Bihar have also seen heavy damage due to floods.