An open letter was published in The Guardian on 7th November 2017.
https://www.theguardian.com/environment/2017/nov/07/church-of-england-should-lead-on-climate-change-by-divesting-from-exxonmobil
Damian Carrington also published an article in the same issue to draw attention to the issue:
https://www.theguardian.com/environment/2017/nov/07/bishops-urge-church-of-england-to-divest-from-exxonmobil-over-climate-change
Archbishop of Canterbury Justin Welby also sent a personal message to Fijian prime minister, Frank Bainimarama, who is overseeing the COP23 talks. Welby said the 85 million people in the worldwide Anglican communion that he leads "support your work to ensure that issues of climate change are recognised as an urgent priority requiring immediate attention".
However, the Church of England argues it should remain an ExxonMobil shareholder so it can continue to engage with the company and influence it to change.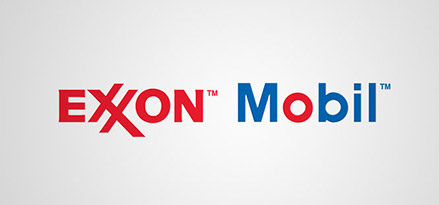 Much of the letter to The Guardian is copied below:
"As Church of England clergy, we have a strong interest in the ethics of investments made by the Church Commissioners and the Church of England Pensions Board on our behalf.
This week, governments from around the world will meet in Bonn for the next round of UN climate talks. The Paris climate change agreement, which was signed by 195 countries in December 2015, included a commitment to hold the increase in the global average temperature to "well below 2C … and to pursue efforts to limit the temperature increase to 1.5C above pre-industrial levels".
A lot has happened since then. We have witnessed the shameful decision of the president of the United States to withdraw from the Paris agreement. Average global temperatures have risen to more than 1C above pre-industrial levels. Extreme weather events, which are becoming more frequent as a result of climate change, have had devastating impacts, leading to loss of life and severe destruction in the US and the Caribbean, Africa, South Asia and as close to home as Ireland.
While many of us believe that the church should divest from all fossil fuel companies for ethical reasons, we are especially concerned about its continued investment in the US oil and gas company ExxonMobil.
A recent Harvard academic study shows that Exxon knew about the risks of climate change in the 1970s, yet misled the public for decades. It says that the company sought to cast doubt on the climate science, taking out paid editorials in major US newspapers questioning whether global warming was real and caused by humans. Exxon's board of directors has advised shareholders to vote against all resolutions on climate change since 1990.
Time is running out to prevent the worst impacts of climate change. While some governments and companies pursue policies that are leading us in the wrong direction, the Church of England is uniquely placed to show moral leadership through its investment policies.
Now is the time for decisive action. We call on Church of England investors to take the lead and immediately divest from ExxonMobil.
Bishop David Atkinson 
Bishop Michael Doe 
Bishop Maurice Sinclair
Bishop Graham Cray
Bishop James Jones
Richard Coles Peterborough 
Olivia Graham Oxford
Sam Wells London
Tom Ambrose Ely
Christine Bainbridge Oxford
Richard Bainbridge Oxford
Michael Bayley Sheffield
Chris Brice London
Elizabeth Bussman Europe
Francis Buxton Wales
Ben Chase Winchester
Alan Crawley Guildford
Lesley Crawley Guildford
Barbara Doubtfire Oxford
Christopher Evans Oxford
John Flitcroft Birmingham
David Garner Birmingham
Giles Goddard Southwark
Chris Halliwell Blackburn
Keith Hebden Leicester
Margot Hodson Oxford
John Hughes Manchester
Francis Jakeman Oxford
Ian James Carlisle
Christine Latham Southwark
Andrew Lenox-Conyngham Birmingham
Jonathan Nicholas Birmingham
John Nightingale Birmingham
Bertrand Olivier London
Mike Perry Salisbury
Debby Plummer Leeds
Alan Race Southwark
Liz Radcliffe Oxford
Gordon Randall Winchester
Alex Randle-Bissell Winchester
Matthew Rhodes Birmingham
Ed Saville Blackburn
Rosemary Shaw Southwark
Tim Stead Oxford
Anne Stevens London
Val Thorne Gloucester
Julian Williams Winchester
Sonya Wratten St Albans
Andrew Yates Truro"